Altus Ceiling Fan Gloss White 52″ by The Modern Fan Company
The Altus Ceiling Fan Gloss White 52″ injects refreshing simplicity into a room or covered outdoor patio with its design and air movement capabilities. Featuring 3 blades with a blade span 52″, whilst also being light kit and remote control adaptable, this fan hosts a contemporary look for the modern home.
In 1997, The Modern Fan Company was founded by Ron Rezek to produce ceiling fans that provide superior air circulation, comfort and energy efficiency for contemporary-minded homeowners and design professionals. Having originated the contemporary ceiling fan genre, The Modern Fan Company remains the only company of its kind, committed exclusively to modern ceiling fan design.
Features Include
Reversible Summer/Winter switch on motor housing
3 speed wall controller
Balanced, plywood blades
Remote control adaptable
Light kit adaptable
Sloped ceiling adaptable (up to 33 degrees)
Airflow: 181.8 m3/min
Maximum Power Usage: 71 watts
Available Colours
Dimensions (No Light)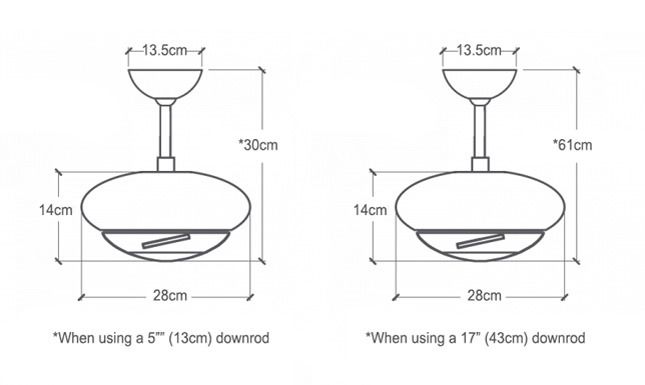 Keep up-to-date on the latest in ceiling fan innovation and Like us on Facebook today!